Keynote Speakers
GENERAL SESSION I - Devon Harris
DATE: Wednesday March 1, 2017
Devon Harris was raised in the slums of Kingston, Jamaica, yet he graduated from the prestigious Royal Military Academy Sandhurst in England and served as an officer in the Jamaica Defence Force. He started off as a barefoot boy trying to win a track race and became a member of his country's first Olympic bobsled team. Circumstances and others constantly told him it was impossible but at every step of the way, he kept on pushing and found a way to make it possible. Devon has become a highly sought after international motivational keynote speaker and author, sharing his philosophy of Keep On Pushing and never stop dreaming with Fortune 100 companies across many industries.
GENERAL SESSION II - Phil Boyte
DATE: Thursday, March 2, 2017
Phil Boyte is passionate about creating amazing school culture. Using a variety of methods including storytelling, audience interaction, and participation, Phil creates a memorable and lasting experience for schools and communities. He has spoken to thousands of school leaders across North America, empowering both students and educators to transform their campus' climate. Phil's dynamic and transformative message to youth and adults enhances the quality of life for each individual, school, and community. As a motivational speaker, keynote, consultant, husband, father, and friend, Phil aims to be a force of enthusiasm and encouragement in the world.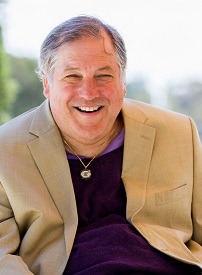 GENERAL SESSION III - Jeff Eben
DATE: Friday, March 3, 2017
Jeff Eben is an award-winning educator, leader, author and speaker. A promising young athlete with dreams of a college football scholarship, Jeff sustained a catastrophic injury at 16 that left him paralyzed and tasked with building his life and career in a wheelchair. After graduating high school and earning his degree and teaching credential from Fresno State University, Jeff Eben enjoyed a 30 year career in public education that included coaching football and basketball, teaching, and administration. He has spent over 15 years as a principal, including being the founding principal of a National Blue Ribbon High School in the acclaimed Clovis Unified School District. His powerful story and unique philosophy of "Feel The Love" has afforded him the opportunity to speak around the world, including an educational roundtable at Oxford University in England.