Summer Leadership Camps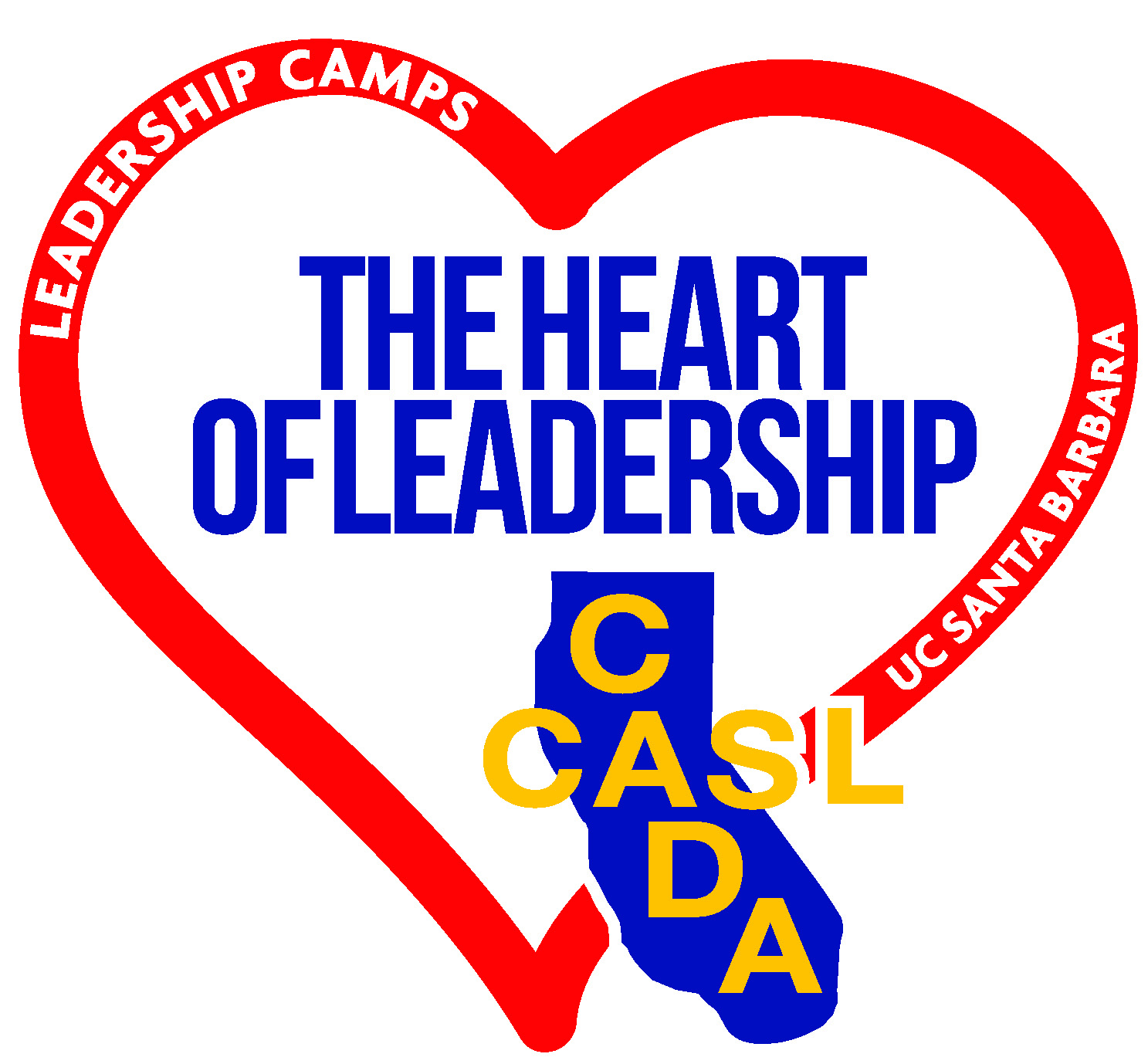 Summer leadership camps are held each year at UC Santa Barbara. The camps are designed for student leaders who are interested in acquiring skills necessary to become successful school leaders. They work together and network with other students through camp councils. The advisor program, which is parallel to the student program, will cover topics designed to assist new and experienced advisors in developing the most effective strategies to meet their individual school activity plans.
2017 CADA Camps:
High School Camp 1 July 7-10
High School Camp 2 July 12-15
High School Camp 3 July 17-20
High School Camp 4 July 23-26
Middle School Camp July 23-25

Registration:
CADA's Summer Leadership Camps:
Are a great setting to develop personal and interpersonal skills.

Help to ensure future success in high school, college and the 21st century work force.

Are staffed by professional and credentialed educators.

Have been training California student leaders for 28 years.
Capture New Leadership Ideas!....CADA/CASL Camps Can Help Your Students to Become...
Dynamic Student Leaders
Well-rounded team players
Creative Problem Solvers
Effective Communicators
Successful Presenters
Visionary Planners
Prepared for College & Career Studies
After acquiring these skills your student leaders will be prepared to promote a positive school climate, involving and connecting more students on your campus.
Registration Information
Check back this Fall for 2017 Camp details
Code of Conduct & Camp Information
2017 Middle School Code of Conduct & Camp Information
2017 High School Code of Conduct & Camp Information
CAMP Sample Schedules
2017 Middle School Camp Sample Schedule
2017 High School Camp Sample Schedule
CADA/CASL Memorial Scholarship
Sponsored by CADA, we will offer students a chance to win a scholarship to CADA Leadership Camps and the CASL State Conference.

Please follow all instructions on the application carefully and send to:
CADA Central/Scholarship Committee
3121 Park Avenue, Suite C
Soquel, CA 95073
Click here for the Leadership Camp Scholarship Application for the CADA's Summer Leadership Camp 2017.
CADA Summer Leadership Camp Staff
Check back this Fall for 2017 Camp details
Contacts
Jeff Culver
pdc@cada1.org
tel: 661.492.3202
CADA Central
Camp Registration
info@cada1.org
tel: 831.464.4891