Keynote Speakers
---
Skype Conversation with Angela Duckworth
Wednesday, March 4, 2020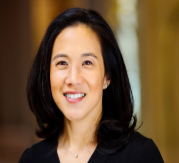 Aristotle defined character as the intentions and actions that benefit the individual and society at large. Character is not one thing—it's many. In this talk, Character Lab Founder and CEO Angela Duckworth explains the importance of three different kinds of character strengths: Interpersonal strengths like gratitude enable harmonious relationships with other people. Intrapersonal strengths like grit and self-control enable achievement. Intellectual strengths like curiosity enable a fertile and free life of the mind. To develop any of these character strengths requires motivation, skill, and opportunity. Using grit as a case study, Duckworth shows how young people can learn both.
---
Mike Smith
Wednesday, March 4, 2020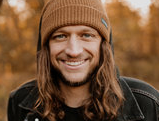 Mike Smith grew up in a small, rural, farm town in western Nebraska: human population 2,000; cattle population 100,000 and counting. He was a kid who was into skateboarding, music, art, sports — pretty much anything that wasn't school. But unfortunately, his small town was more than three hours away from the closest skatepark, concert venue, or arts space. Growing up where kids lacked these kinds of alternative outlets, Mike was always drawn to the idea of creating a place that impacted kids' lives. Fast forward to today and he's the co-founder of non-profit, Rabble Mill, that's working to end generational poverty one young person at a time by empowering kids to discover their passion and build life and professional skills through those very things Mike grew up loving: skateboarding, music and art.
One of Mike's biggest passions is to get kids to stop talking and wishing and start learning how to actually do what they love. To do this, Mike and his crew cross the country in tour buses and #TinyHomes; sleep in parking lots and RV parks; and never really know when or where their next real meal and shower is going to come from…But Mike loves the grind nonetheless!
---
The "Amazing" Tei Street
Thursday, March 5, 2020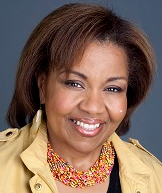 The "Amazing" Tei Street will share what is possible when we remove the masks of pretense to create authentically inclusive climates and cultures in schools. Tei has more than 25 years of experience in higher education, curriculum development; training in sexual assault prevention, domestic violence prevention, diversity; inclusion, as well as advocacy, education and youth leadership development. The "Amazing" Tei Street is a national motivational speaker, trainer and education consultant. Her love and passion for positively affecting the lives of all young people and the adults who influence their lives, comes through each time she steps on a stage…or gymnasium floor. Tei's masterful use of humor, coupled with her gift for storytelling makes her a crowd favorite. Tei challenges her audiences to take the knowledge they gain to move from motion to action; walking in what makes them "amazing!" Tei is prepared to "Set The Stage" for everyone to create inclusive school climates for ALL students.
---
Erin Gruwell
Friday, March 6, 2020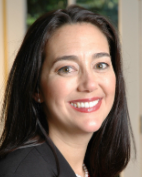 Erin Gruwell started college expecting to become a lawyer; however, following the Rodney King verdict and the subsequent LA Riots, Gruwell realized that her place was not in a courtroom, but a classroom. After finishing school, Gruwell began teaching at Woodrow Wilson High School in Long Beach, CA. Her students were considered some of the worst students in Los Angeles, and the educational system had all but forgotten about them. Despite school administrators and other staff doubting that these students would ever achieve anything, Gruwell pressed on, believing that any child can succeed.
After intercepting a racist caricature depicting one of her students, Gruwell told her students that it was drawings like that which led to the Holocaust. When one of her students asked her what was 'the Holocaust?' She was met by uncomprehending looks -- none of her students had heard of one of the defining moments of the 20th century. So she rebooted her entire curriculum, using treasured books like Anne Frank's diary as her guide to combat intolerance and misunderstanding. Her students began recording their thoughts and feelings in their own diaries, eventually dubbing themselves the "Freedom Writers." Their stories became The Freedom Writers Diary which quickly climbed to the top of the New York Times Bestsellers list.