Area B (Bay Area)
Area B is made up of 10 diverse counties, Silicon Valley and the extended Bay Area. We have many events planned each year! Come check us out!
---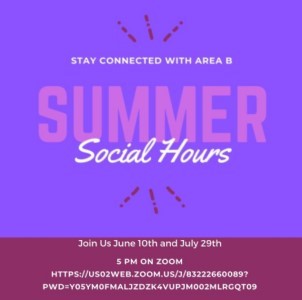 AREA B SUMMER SOCIAL HOURS
June 10 & 29
5:00 PM

Join us for Area B Summer Social Hours in June, the first one is scheduled for June 10th at 5pm. Come, decompress and chat with your favorite Area B people!
We will be hosting a second Summer Social Hour, "What Now" event on July 29th, also at 5pm.

---

2021 Fall Student Leadership Training
September 13, 20, & 27, 2021
6:30 PM - 8:00 PM

Event Details
Registration Deadline: September 3rd, 2021
Payment Deadline: September 10, 2021
Cancellation Deadline: September 3rd, 2021
Member Only Event
$250
Up to 10 students & 1 adult/advisor
$20 Additional registrations
$400
Up to 20 students & 2 adults/advisors
$20 Additional registrations
$550
Up to 30 students & 3 adults/advisors
$20 Additional registrations

For additional quantity pricing discounts for 40 or more students, contact CADA Central 831.464.4891
All attendees agree to the CADA/CASL Virtual Programs Code of Conduct upon registering for the event.
---
Area B Conference's:
We are going Virtual! CADA/CASL is offering fall training opportunities for you and your students. Mark your calendar and register today! Don't let distance learning stop you from obtaining valuable leadership trainings! Join us for some unique virtual leadership training throughout the Fall 2020 semester.
Check out our Virtual Conferences page for details on our fall virtual conferences!
---
Missed the latest area b conversation?
July 30, 2020 - Area B Conversations
Connection/Spirit/Swap Shop - Watch it now! | Enter password: +tA61Aay
---
Area B Advisor Conference
TBD - Check Back in Winter

---
Area B Middle & HIGH School Conference
TBD - Check Back in Winter
---
Leadership Development Days
Led by educators with more than 10,000 hours in leadership training experience, Leadership Development Days provide opportunities for elementary, middle school, and high school students to become inspired and contribute to the betterment of their campus and communities.
The day-long event utilizes experiential learning activities to unite students and develop lifelong skills. The curriculum is centered around learning effective communication, cultural competencies, connecting to others, individualism vs. collectivism, expanding the leadership base, perseverance, and courage to become the best version of yourself.
CADA has gone paperless with our registrations! You now can register online and register with a credit card or check. Check payment needs to be received 1 week prior to the event. No POs. No refunds.
Below is the Leadership Development Days in Area B. For a complete list please visit the calendar or Leadership Development Days.
Date
Location/Registration
Aug 27, 2021
8:30AM - 12:30PM
Castillero Middle School - MS Delegates
REGISTER NOW
---
Contacts
Area B Coordinator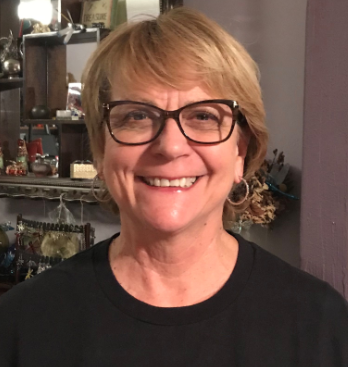 Laura Castro
Harvest Park Middle School
Pleasanton, CA
Tel: 925.699.5453
areab@cada1.org

---
Area B Council Members
Area Council
Fun Icebreaker Game courtesy of Area B and Jostens!