Pre-Conference Sessions
CADA members have the opportunity to attend pre-conference sessions. These special in-depth sessions take place before the conference on Wednesday from 8:30 AM - 11:30 AM. It will give you the opportunity to enhance your leadership skills while gaining professional development.
---
ENVOLVE Everyone
| | |
| --- | --- |
| Presenter: | Scott Backovich |
| Session Time: | 8:30 AM - 11:30 AM |
| Fee: | $50 |
Want more students to participate in assemblies, spirit days, and the overall culture of your school? Tired of doing the same events year after year because "we've always done them?" We are too. This action-packed session is designed to help you create the world's most engaging student activities. Find out how to gain meaningful trust with all of your students, learn how to facilitate activities focused on encouragement rather than embarrassment, and walk away with an individualized game plan to increase school spirit NOW! Learn how one school increased participation in activities by 700% in just one year! Ready to start your own participation revolution? Get ENVOLVED! www.EnvolveSchools.com
---
FCMAT - ASB Finance
| | |
| --- | --- |
| Presenter: | Michael Ammermon |
| Session Time: | 8:30 AM - 11:30 AM |
| Fee: | $50 |
Fiscal Crisis and Management Assistance Team (FCMAT) is the organization designated by the state of California that oversees ASB finances related to AB1200. This workshop focuses on information necessary for today's school leaders in maintaining fiscal accountability, legal compliance, and accuracy within student body accounts. It focuses on the great range of decision-making authority of student councils, suggests useful tools and procedures, provides practical advice and discusses effective procedures for safeguarding assets. Communicated in an easy to understand manner, it will focus on "how to get things done" within the parameters of the law. Bring your own technology (free Wi-Fi provided) and download the newest FCMAT Accounting Manual onto your device. (www.FCMAT.org) Presented by the authors of the manual, this workshop will answer questions that pertain to specific levels and types of events concerning ASB finances, including: accounting, purchasing, student stores, vending machines, food sales, club events, and overall roles and responsibilities. Attendees will be guided systematically through the major steps to initiate and maintain effective student body program financial systems.
---
Restorative Circles
| | |
| --- | --- |
| Presenter: | Debbi Holmerud |
| Session Time: | 8:30 AM - 11:30 AM |
| Fee: | $50 |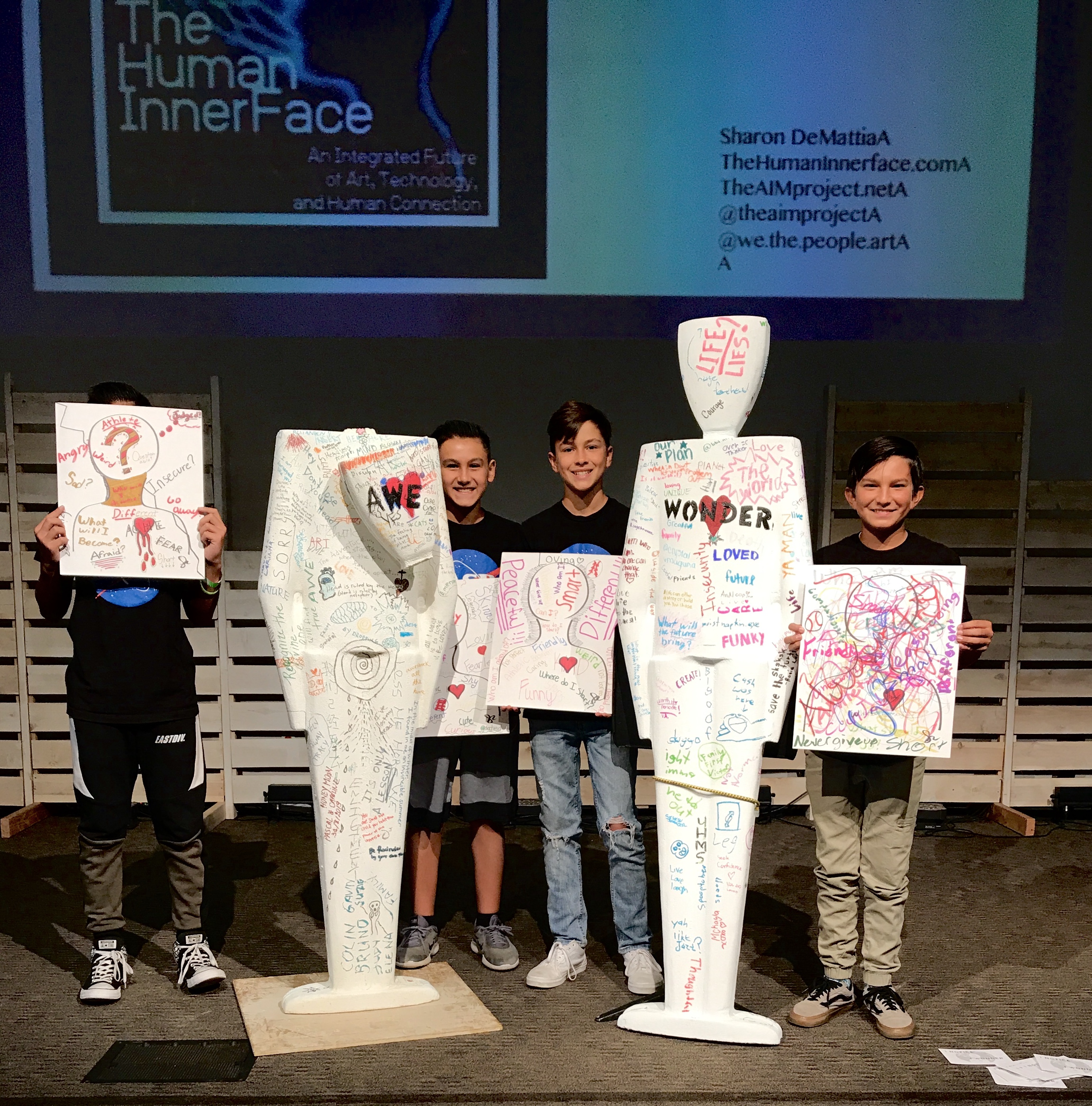 Imagine your students engaging in meaningful conversations that are beyond two-word sentences, shoulder shrugs, and the sharing of the latest snap. This multi-sensory workshop shows you how to use art to open creative space in which your students connect to the collaborative power within our diversity.
The art of play breaks down communication barriers while fostering a classroom culture built on strong foundations of trust, curiosity, and kindness. Over 6,000 individuals, both domestically and abroad, have helped to shape this dynamic and interactive platform for human connection.
---
School Safety
| | |
| --- | --- |
| Presenter: | Erahm Christopher |
| Session Time: | 8:30 AM - 11:30 AM |
| Fee: | $50 |
Cases of youth anxiety and loneliness are skyrocketing. Suicide is now the 2nd leading cause of death among US teens. Most educators are still not comfortable communicating with students about mental health. Isn't it time we learn to listen? This thought-provoking session offers a pragmatic look at how to address mental health in the environment where teens spend most of their days—your campus. From his experience working in over 1,000 schools, Erahm Christopher will share his insight, revelations and creative strategies on how to begin and sustain a courageous mental health conversation that teaches everyone how to listen. Come join the conversation if you are interested in reorienting your school's culture towards more empathy and balance in your students' lives. This session includes:
A screening of the provocative feature film Listen.
An intimate discussion with the film's creator about how Listen is used to teach educators, administrators and students to address mental health in schools.
An overview of the qualitative and quantitative impact of campus-wide mental health initiatives on students, parents and educators.
Key active listening techniques and exercises that will strengthen your interpersonal relationships and listening skills.
---
The Human innerface
| | |
| --- | --- |
| Presenter: | Sharon De Mattia - The AIM Project |
| Session Time: | 8:30 AM - 11:30 AM |
| Fee: | $50 |
Imagine yourself on canvas, your inner operating system exposed beyond human hardware. This information drives how we relate, how we connect, and what we create. Yet our personal firmware is often outdated, tricky by nature, and ego protected. In this presentation, anonymous self portraits of inner dialogues reveal the interplay of emotions that drive our actions. The portraits are guides to a destination of truth, transparency, and radical authenticity. Participants will use canvas and pens to access an upgraded path during which the bricks of pretense and the mortar of shields crumble under examination of relevance. Key Takeaways:
Deepen our understanding of our connected humanity and power within diversity.
Gain a more intrinsic understanding of empathy and its foundational role in designing solutions for our expanding world.
Become compassionate, agile, and resilient as we courageously move from fixed in to growth mindsets.