CASL State Conference (Students)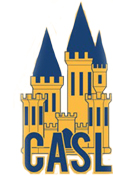 The California Association of Student Leaders was developed as a CADA board project to provide a forum for student expression. Since 1996, CASL has been governed by a regionally elected student board of 14 directors and assistant directors, and 3 elected officers, under the sponsorship of CADA with guidance from an adult advisory board. Download the CASL Brochure for more information about CASL. Student Leaders: Check out caslboard.com

CASL SWAG Handout - 2018
Walking Map to Restaurants (PDF)
Top Ten Things To Know About CASL (PDF)
Top Ten Things To Do Upon Arrival at CASL (PDF)
DoubleTree Hotel Facility Map (PDF)
Ontario Convention Center Facility Map (PDF)
Full Schedule - 2018 (PDF)

CASL Resources
CASL BROCHURE
Download the 2018 CASL Conference Brochure with all the details.
Workshops
Want more information regarding the workshops at CASL 2018? Check out all the fabulous workshops scheduled this year at the conference! Click here to see a list of the workshops!
Meet the Pros
Need a little more information about Meet the Pros? Download the MTP's Guidebook Now!
CASL Memorabilia
Volunteer for CASL
Want to help CASL out, fill out the online application.
Follow Us @caslfan

2017 RECAP VIDEOS

2018 Theme Reveal