CA Association of Student Leaders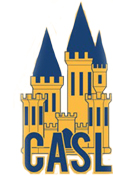 The California Association of Student Leaders was developed as a CADA board project to provide a forum for student expression. Since 1996, CASL has been governed by a regionally elected student board of 14 directors and assistant directors, and 3 elected officers, under the sponsorship of CADA with guidance from an adult advisory board. Download the CASL Brochure for more information about CASL. Student Leaders: Check out caslboard.com
---

Download Brochure Now!
Register Now!
---
What To Do Upon Arrival
Click here to see the Top 11 things to do once you arrive at CASL!
Stay up to date with conference-related reminders, news, & announcements! Click here for Conference Remind Texts.
Workshops
Want more information regarding the workshops at CASL 2019? Check out all the fabulous workshops scheduled this year at the conference! Click here to see a list of the workshops!
Meet the Pros
Become a Meet the Pros presenter for the 2019 State Conference! Presenters will teach to six rotations of up to 12 people at a time, for 10 minutes each.
Need a little more information about Meet the Pros? Visit caslboard.com/meet-the-pros.
CASL Memorabilia
2019 Theme Reveal

2017 RECAP VIDEOS

Follow Us @caslfan

Questions